Shine Offline are passionate, professional people who believe in the power of human connection; in people power (group hug).
We are dedicated to finding ways to manage technology in our lives so we can all work smarter, sleep better and laugh longer. We try to practice what we preach. We use the offline email mode when we have a deadline and turn our phones to flight mode, or leave them at home, to enjoy time with friends and families. And we have good old fashioned alarm clocks (or kids) to wake us up in the morning! We are continually discovering the benefits of switching off and slowing down, focusing on the task in hand or the person in the room and taking some space for ourselves in the day.
Key Shiny Happy People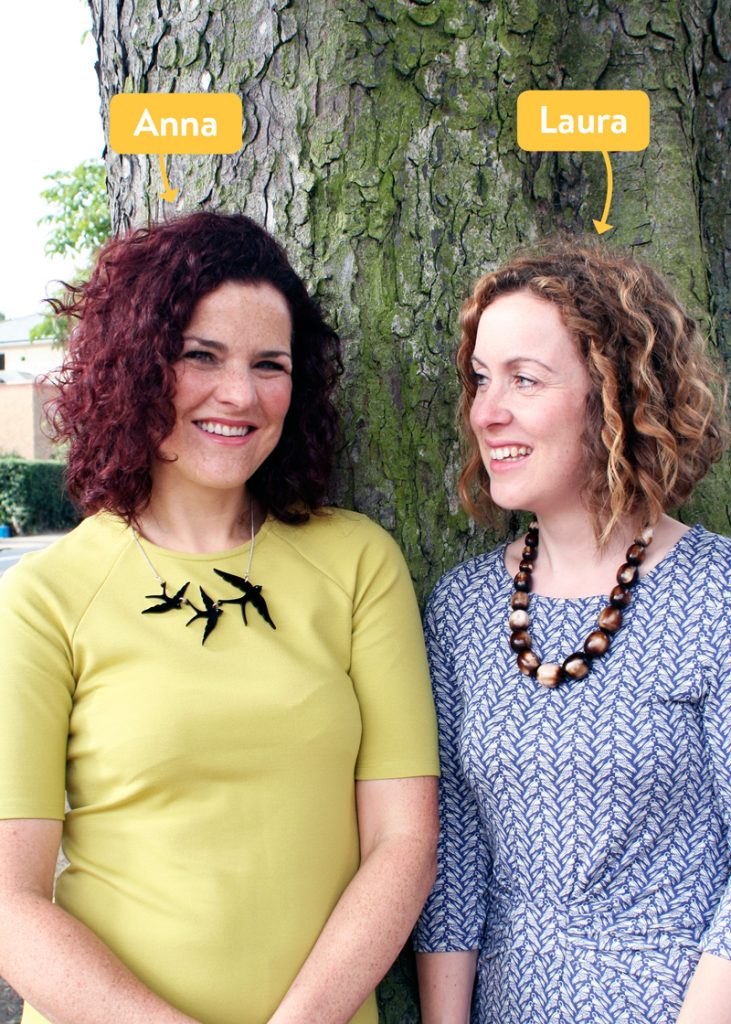 Laura Willis
Shine Offline was Laura's idea. She can tell you all about it here. A graduate of Social Psychology and Sociology, Laura, who is originally from Northern Ireland, has been London based on and off for 15 years. She had her lightbulb moment on an early morning train surrounded by commuters utterly engrossed in their phones. A few months later Shine Offline was born. The proud mum of two gorgeous kids, when Laura isn't working she can be found playing in her local park, feasting on her hubby's amazing cooking and immersing herself in a night at the theatre. She is also prone to the odd theatrical turn herself!
Anna Kotwinski
Anna is a curly haired Cornish girl with a passion for running. Which is just as well as she also has a passion for pasties. With 17 years' experience in PR, Marketing and Events, Anna left agency life after 10 years to juggle freelance work with a young family. Having worked on and off with Laura since 2011, Anna joined the Shine Offline team to oversee all the communication and is very happy to be juggling less. Hand eye coordination has never been her strong point anyway. When not being a Shiny Happy Person, or running around Richmond Park Anna can often be found having a kitchen disco with her kids.