Shine Offline are passionate, professional people who believe in the power of human connection; in people power. As mental health first aiders we are dedicated to finding ways to manage technology in our lives so we can all work smarter, sleep better and laugh longer.
We try to practice what we preach. We use the offline email mode when we have a deadline and turn our phones to flight mode, or leave them at home, to enjoy time with friends and families. And we have good old fashioned alarm clocks (or kids) to wake us up in the morning! We are continually discovering the benefits of switching off and slowing down, focusing on the task in hand or the person in the room and taking some space for ourselves in the day.
Key Shiny Happy People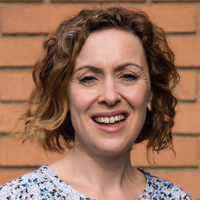 Laura Willis – Co-Founder
Shine Offline was Laura's idea. She can tell you all about it here. A graduate of Social Psychology Laura launched the business following her own realisation that her dysfunctional relationship with her smartphone was stressing her out. She had her lightbulb moment on an early morning train surrounded by commuters utterly engrossed in their phones and a few months later Shine Offline was born. The proud mum of two gorgeous kids, when Laura isn't working she can be found playing in her local park, feasting on her hubby's amazing cooking and immersing herself in a night at the theatre. She is also prone to the odd theatrical turn herself!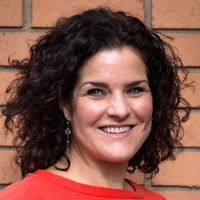 Anna Kotwinski – Co-Founder
Anna is a curly-haired Cornish girl with a passion for running. Which is just as well as she also has a passion for pasties. With 17 years' experience in PR, Marketing and Events, Anna left agency life after 10 years to juggle freelance work with a young family. Having worked on and off with Laura since 2011, Anna launched Shine Offline with her in 2015 and is very happy to be juggling less. Hand eye coordination has never been her strong point anyway. When not being a Shiny Happy Person, or running around Richmond Park, Anna can often be found having a kitchen disco with her kids.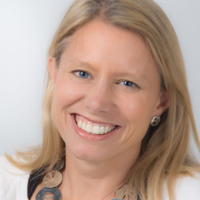 Ruth Dobson – Consultant
Ruth is an optimist with a love of travel and adventure, and a thirst for learning. She is a history graduate, a Chartered Accountant and has a Masters in Poverty Reduction. Ruth brings over 20 years experience in international business and leadership development to her work with Shine Offline. Hailing from Sussex and now based in London, Ruth's adventurous spirit has led her to cycle the length of Africa, run across the Sahara desert and take a train to China to stay for nearly a decade. In quieter moments she can be found in the kitchen, creating something a bit experimental for family and friends, trying to tie herself in knots on her yoga mat, or with her nose in a book.
Dr Ian Drever – Associate
Ian is a medical doctor with twenty three years' experience as a psychiatrist, including ten years as a Consultant Psychiatrist at the Priory. During this time, he treated many international high-functioning executives who were struggling with a range of depressive, anxious and stress-related features. In more recent years Ian became increasingly aware that these illnesses are typically precipitated by overwhelming external demands, of which technology and constant connectivity are a major part. The impact of technology on mental health and the challenge of maintaining optimal mental health in an information-saturated world has become an area of special interest for Ian. He also runs a specialist clinic, focusing on the treatment of depression, anxiety and stress for individuals coping with the demands of the modern world.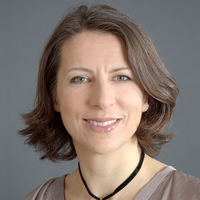 Mathilde Barbier – Facilitator
Originally from France, Mathilde has lived and worked in the UK for over 20 years. After a career in IT, a growing interest in personal development led her to move to the wellbeing sector, focusing on interpersonal skills, resilience and mindfulness. Mathilde is passionate about all aspects of communication, which she gets to put it into practice at home with her teenage son! Since joining the Shine Offline team she has started to plant 'real' trees while being more productive! (check out the Forest app here). When not facilitating a workshop, you will find Mathilde outdoors and offline in her allotment or somewhere cosy, sipping a glass of Pinot Noir.