Shine Offline is the brainchild of old friends and colleagues Anna Kotwinski and Laura Willis. The pair decided to set up the digital wellbeing and management business in 2016 after the realisation that dysfunctional relationships with technology was leading to increased stress, decreased productivity and the erosion of work life balance. They now lead a small team at Shine Offline who are all passionate, professional people committed to helping businesses maximise their people's potential and use digital technology in an effective and sustainable way.
Key Shiny Happy People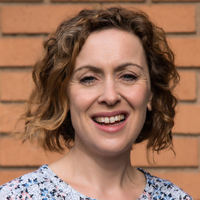 Laura Willis
A graduate of Social Psychology and Sociology Laura's background in is PR, Marketing and events. She experienced a period of poor mental health in 2013 as a result of her dysfunctional relationship with her smartphone. Her recovery, which involved her reclaiming control over digital technology, went on to inspire her and Anna to launch the business to support others to thrive in a 24/7 connected world. Laura is now one of the UK's leading commentators on digital wellbeing and management.
"I am the kind of person who becomes very overwhelmed and so have a minimalist approach to my digital usage using a few apps to help manage my life (maps, calendar, weather, uber, podcasts) but avoiding clutter on my device. I still have a strong pull to my inbox and spend most of my day in 'offline' mode so that I can focus my mind. Having two phones – one for work and one for personal – is a game changer for me, as is keeping email off my phone."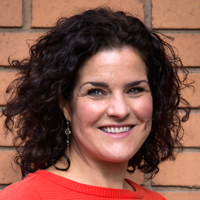 Anna Kotwinski
Shine Offline are passionate about helping people find digital balance and better ways of working and living. As owner-managers of a growing company, with the highs and lows, challenges and rewards that brings, it is not always easy to walk the walk. Prior to Shine Offline Anna worked for 18 years as a PR and Marketing Consultant. Today she has developed a full bag of digital management tricks to keep herself in check!
"I am a big believer that technology used in the right way can be the greatest enabler of digital wellbeing. I use apps to help me meditate, to help me focus, to kick me off Facebook when I've had my daily allocation and to shut everything down for allocated times. As much as possible I want to try and be present whether I'm sat in a client meeting or playing a board game with my kids. At 10pm every night all the potentially distracting functions on my phone automatically switch off until 8am so I can enjoy a digital sundown, sleep soundly and wake up the right way. At work I like to schedule my time to avoid distraction as much as possible with allocated time for focused work and on emails. It is important to build in 'hard edges' to my working day to protect my work life balance."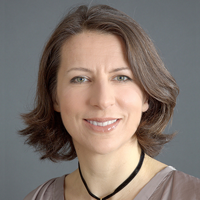 Mathilde Barbier
A stress management and resilience expert, Mathilde brings her group facilitation and one-to-one coaching expertise to the Shine Offline team. Originally from France, Mathilde has lived and worked in the UK for over 20 years. After a career in IT, a growing interest in personal development led her to move to the wellbeing sector, focusing on interpersonal skills, resilience and mindfulness in the corporate world.
"Notifications used to really distract me so I took time to customise them and now my phone rarely beeps or flashes and I am in control of when I want to be interrupted. Removing emails from my phone helped me to create clearer boundaries around my working time – email management on my laptop is still a work in progress! At home we have agreed on tech-free zones (bedrooms, bathroom and mealtimes) and the quality of our time together as a family has improved as a result."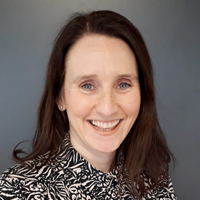 Karly Power
The newest member of the team, Karly joined Shine Offline in October 2019 and works to keep the cogs turning supporting colleagues across many areas of the growing business. With a diverse background working in a number of sectors, Karly brings not only a varied skillset but also a fresh perspective to the company.
"Since joining Shine Offline I've become more aware of my relationship with digital technology and how without realising it my reliance on my device has increased over time.  Learning a few simple tips has helped me control this better – by using the screen time features on my phone I've set up some boundaries to reduce my screen time and most important of all I have now allocated times of the day where my phone is put out of sight so that I get to spend more quality time with family and friends."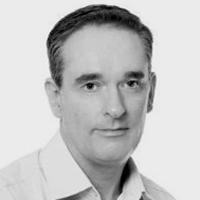 Dr Ian Drever
Ian is a medical doctor with twenty three years' experience as a psychiatrist, including ten years as a Consultant Psychiatrist at the Priory. During this time, he treated many international high-functioning executives who were struggling with a range of depressive, anxious and stress-related features. In more recent years Ian became increasingly aware that these illnesses are typically precipitated by overwhelming external demands, of which technology and constant connectivity are a major part. The impact of technology on mental health and the challenge of maintaining optimal mental health in an information-saturated world has become an area of special interest for Ian. He also runs a specialist clinic, focusing on the treatment of depression, anxiety and stress for individuals coping with the demands of the modern world.