Digital wellbeing and management during the Coronavirus pandemic and beyond

"The session delivered in August during the pandemic was a turning point for our team. Full of tangible tips and techniques we are still talking about it months later." Public Affairs and External Relations Lead, Commercial Development, Transport for London
"The session was fantastic. Evidence-based, not patronising, really practical, realistic, not one-size-fits all. Wonderful." Anna Gregory, Marketing and BD Director, Farrer LLP
As the impact of the Coronavirus continues to unfold our relationships with our digital devices has changed. At Shine Offline we have developed a suite of virtual solutions to help businesses support their staff to foster healthy digital habits at this critical time and protect work life balance, mental health, relationships and performance.
Click on the links below for information on how we can help your people improve their digital behaviour:
60 min kick off webinar         Leaders and teams training         Deep dive webinars
Click here for a written case study and 10 minute interview from 2019 detailing how we helped a remote workforce to improve their digital habits
Get ready to Shine Offline
At Shine Offline we improve employee focus, wellbeing and work life balance in an 'always on' world.
Inboxes pinging, live chats streaming, social media and news notifications coming through, the mind of the modern-day desk-based worker is very different to that of their pre-smartphone and email predecessors. Digital technology has brought so much benefit to working lives, but when not well managed it can become a toxic cause of stress and impact our ability to do our best work, our sleep, relationships and our mental health.
Our research has found that 89% of participants feel distractions from their digital technology negatively impact their ability to do a good job, while 82% agree that their inboxes and smartphones are causing them stress and overwhelm. As we become ever more reliant on digital technology in our professional and personal lives now is the time to improve digital workplace cultures and ensure people's lives are enhanced by the technology they use, inside work and out.
We have worked with
Latest news
The weeks of lockdown highlighted the massive importance that technology … Read More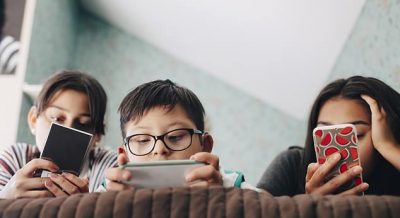 As the global Coronavirus situation continues to unfold many of us are now … Read More