We improve employee focus, collaboration, wellbeing and work life balance in an 'always on' world
Our research has found that 90% of employees feel distractions from their digital technology negatively impact their ability to do a good job, while 82% agree that their inboxes and smartphones are causing them stress and overwhelm.

As we become ever more reliant on digital technology in our professional and personal lives now is the time to improve digital workplace cultures and ensure people's lives are enhanced by the technology they use, inside work and out.

How and where we work is changing following the Coronavirus pandemic and this has resulted in big adjustments in our digital behaviour. Whether home or office based or embracing hybrid working styles, employees need support to ensure the way they use their digital technology is healthy and sustainable.

At Shine Offline we have developed a suite of virtual solutions to help businesses support their staff to foster healthy digital habits and protect work life balance, mental health, relationships and performance.

"The best webinar I've attended in years. Genuine facts imparted and knowledge gained. Really motivated now to improve digital usage for myself and my team. Inspirational." TLT LLP participant, October 2021

"We ran a series of sessions with great take up from our people globally. The practical, tangible ideas were brilliantly received and have empowered employees and managers to adjust their tech behaviours. This will help us to work towards being a firm with a truly healthy digital workplace culture." Kate Dodd, Diversity and Inclusion Consultant, Pinsent Masons LLP, January 2021

Latest news
Let's face it, it has been a hard couple of years. Life as we have known it … Read More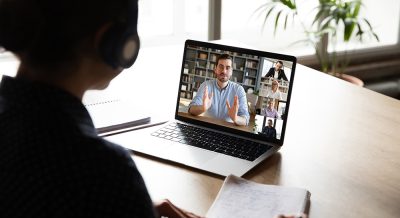 HYBRID WORKING AND DIGITAL TECHNOLOGYHybrid is on everyone's lips as the … Read More