Since launching in 2016, Shine Offline's Laura Willis and Anna Kotwinski have been developing and delivering digital wellbeing and management programmes for organisations of all shapes and sizes. They are incredibly passionate about the potential that can be reached by employers and their people when the digital technology that is central to their world is managed in an effective and sustainable way.
From government departments, to telecommunications companies and professional services, the pair are experts at tailoring learning to suit an organisation's culture and need. All programmes are facilitated by Laura, an engaging, candid and inspirational speaker, who is adept at motivating improvement in the digital habits of leaders and teams.
Laura Willis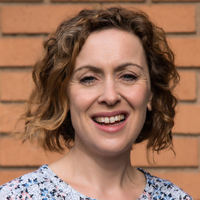 An incredibly engaging and candid speaker, Laura is one of the world's leading commentators on digital wellbeing at work. She delivers all Shine Offline training and has worked with over 150 organisations to date. A graduate of Social Psychology and Sociology Laura experienced a period of poor mental health in 2013 as a result of her dysfunctional relationship with her work email. Her recovery, which involved reclaiming control over her digital technology, went on to inspire her and Anna to launch the business and develop bespoke learning programmes to support others to thrive in a 24/7 connected world.
"I am the kind of person who becomes very overwhelmed and so have a minimalist approach to my digital usage using a few apps to help manage my life (maps, calendar, weather, uber, podcasts) but avoiding clutter on my device. I still have a strong pull to my inbox and spend most of my day in 'offline' mode so that I can focus my mind. Having two phones – one for work and one for personal – is a game changer for me, as is keeping email off my phone."
Linkin with Laura here
Anna Kotwinski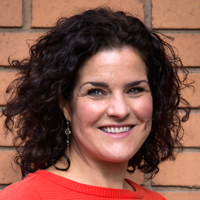 Anna oversees the design and development of Shine Offline digital wellbeing programmes and works with clients to ensure solutions are perfectly tailored to an organisation's culture. A thought leader on finding balance and control in today's 24/7 connected world, Anna brings with her a wealth of first-hand experience working in a globally dispersed team. Prior to Shine Offline, Anna worked for 18 years as a PR & Marketing Consultant servicing global clients across multiple time zones and cultures. Today she has developed a full bag of digital management tricks to keep herself in check!

"I am a big believer that technology used in the right way can be the greatest enabler of digital wellbeing. I use apps to help me meditate, to help me focus, to kick me off Facebook when I've had my daily allocation and to shut everything down for allocated times. As much as possible I want to try and be present whether I'm sat in a client meeting or playing a board game with my kids. At 10pm every night all the potentially distracting functions on my phone automatically switch off until 8am so I can enjoy a digital sundown, sleep soundly and wake up the right way. At work I like to schedule my time to avoid distraction as much as possible with allocated time for focused work and on emails. It is important to build in 'hard edges' to my working day to protect my work life balance."
Linkin with Anna here
Contact the team at hello@shineoffline.com