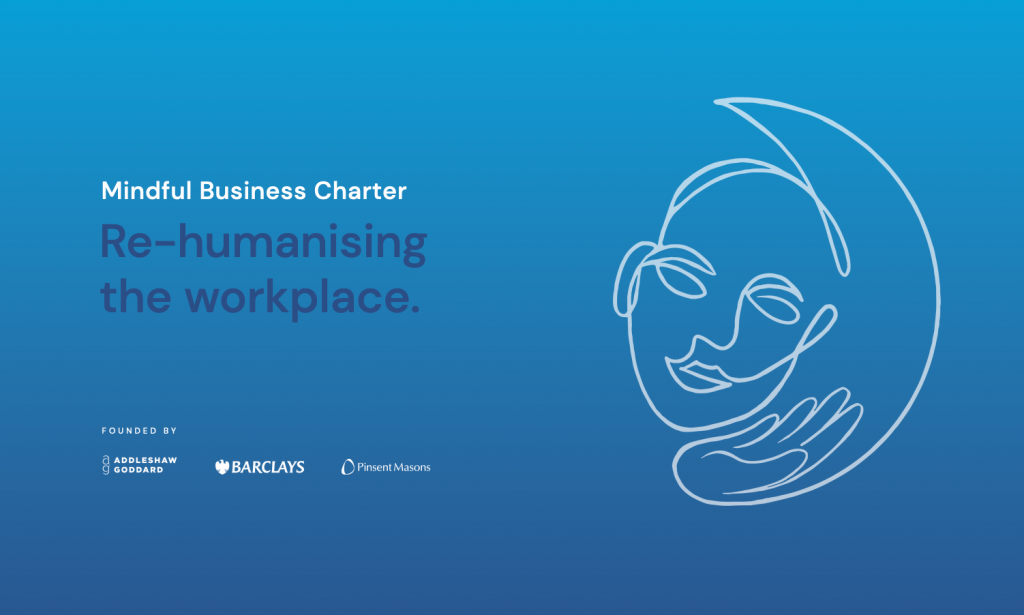 Shine Offline are thrilled to announce that we have become digital wellbeing partners to the Mindful Business Charter. The collaboration will aim to help MBC signatory organisations transform their digital workplace cultures and the working practises that are impacting the mental wellbeing, work life balance and performance of their people. 
About the MBC
Initially launched in 2018 by Barclays, and law firms Addleshaw Goddard and Pinsent Masons, the MBC is a set of best practice, behavioural principles to tackle unnecessary workplace stress that impact employee mental health and wellbeing. Signatory organisations, which now comprise over 120 employers, are committed to improving communication, respecting rest periods and being considerate of the delegation of tasks.
In recent years Shine Offline have worked with a host MBC signatories including Ashurst, Stone King, Visa, Osborne Clarke, Allen & Overy, Hogan Lovells and founder members Barclays, Pinsent Masons and Addleshaw Goddard. The new partnership will continue to help managers, teams and staff to bring awareness to their digital behaviours and support them to make the changes that help embed the Charter. 
An exciting new chapter
Richard Martin, Executive Officer of The MBC said "As part of our ongoing efforts to enhance the value of MBC membership to our signatory organisations, I am delighted that we are linking up with digital wellbeing specialists Shine Offline. They have already worked with a number of members over the past few years and their work around helping us navigate and enhance our relationship with technology is obviously very closely aligned with many aspects of the MBC."
Shine Offline co-founder Laura Willis who had the inspiration to set up Shine Offline in 2016 following her own burnout, added "Shine Offline have been big supporters of the MBC from the start and there is an obvious synergy between us. We are beyond excited to collaborate with them and support MBC signatory businesses to embed the charter in their workplace." 
The next steps
Shine Offline will be delivering MBC Digital Wellbeing sessions throughout the year to membership signatories, the first to be held on Monday 18th July 2022. Framing digital wellbeing and management under the MBC pillars, the session will help support businesses wanting practical and tangible solutions to help them embed the Charter. 
Signatories can now download a Shine Offline Digital Wellbeing Pack designed to help implement and embed the Charter into their organisation by improving the digital culture and habits of their organisation. 
In addition, as the MBC's digital wellbeing partners Shine Offline have developed a suite of learning programmes for signatories focussing on teams, leaders and all staff training. Sessions have been designed to create a digital wellbeing programme to support employees in MBC signatory organisations. 
Be part of the change
If you are interested in joining the MBC or are a signatory wanting to attend the Shine Offline MBC sessions please get in touch with Richard on richard@mindfulbusinesscharter.com for more details. Businesses interested in Shine Offline's core training or our MBC collaboration get in touch at hello@shineoffline.com  or mbc@shineoffline.com