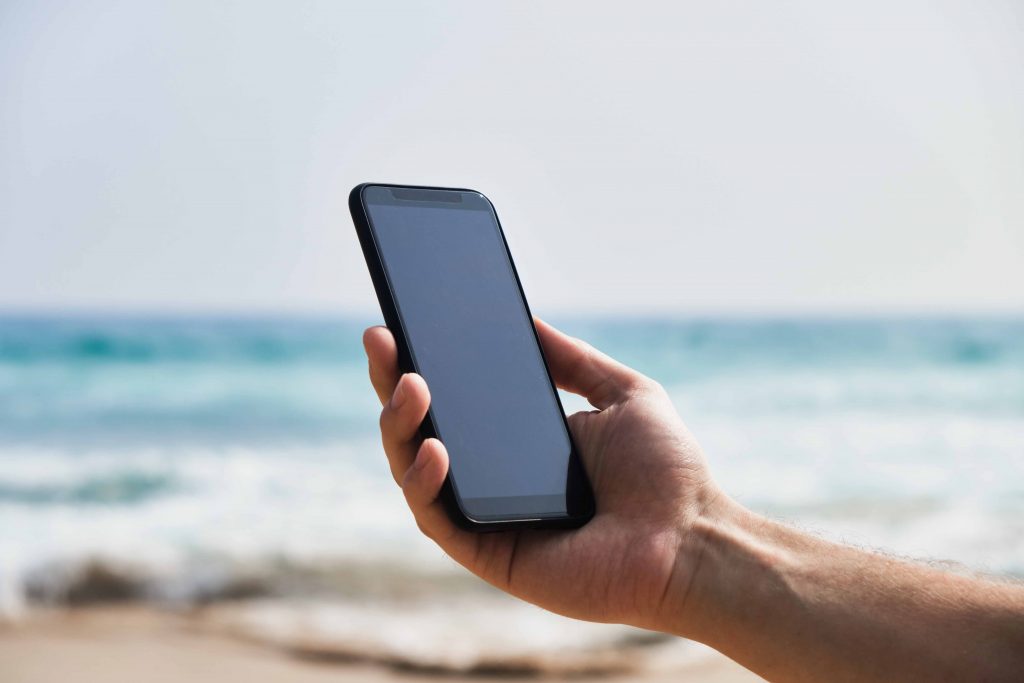 As work returns to "normal" after the August summer holidays, employers need to revisit whether, in a world of smartphones and "always on" connectivity, workers are actually getting a proper break from work while on holiday, argues Laura Willis.
The traditional August summer holiday period is now, for many of us, rapidly fading into memory and, as work cranks back into "normal" mode, it can at times seem like you never went away.

We all know there is nothing quite like two weeks in the sun to blow away the cobwebs and recalibrate. Lying by the pool, finishing that book, a day exploring some ruins, or just lots and lots of sleep and lazing around.

However, whether you took a break over the summer or are planning to beat the inflated school holiday prices by getting away this autumn, the real challenge from a health and wellbeing perspective is actually just getting away from that little device in your pocket or handbag.

These days we carry "the office" around with us. Digital technology, and in particular our smartphones, have brought so much flexibility to our working lives resulting in there being no need to be tethered to the desk to do our jobs.

The flipside to this, however, is a growing inability to properly disconnect from work outside of office hours – be that evenings, weekends or on our annual leave – and the growing worry among health and wellbeing professionals of the negative impact this may potentially be having on people.
Inability to disconnect
Studies are already showing the impact of our inability to disconnect from work and constantly checking in to the office through digital devices.
For example, the Chartered Institute for Personnel and Development/Simplyhealth 2018 Health and Wellbeing report highlighted that 87% of people reported that an inability to switch off had a negative impact on their wellbeing.
More recently, research in the Journal of Epidemiology and Community Health concluded that working longer hours and weekends contributed to worse mental health.
The World Health Organization, too, has argued that by next year work-related stress and burnout will be amongst the world's most prevalent diseases; in fact it has even classed burnout as an "occupational phenomenon" within its 11th revision of its International Classification of Diseases for the first time. The lack of boundaries many of us feel around our work technology is undoubtedly a hugely contributing factor to this.
The psychological rest you experience during a period of annual leave simply isn't the same if you are checking your inbox regularly either because of an expectation from your employer or a self-imposed obligation.
If we are to perform at our best, and maintain some level of work-life balance, which is essential to our wellbeing, then it is imperative we bring some sense of control to how we are using our inboxes and other workplace communications.
Practical solutions
So, what is the answer? At an organisational level businesses need to start to address this issue properly. Rather than what is often a wishy-washy, unspoken issue in most workplaces, employers need to consider putting some standards in place for staff so that they understand the need to have a proper break from work.
The relationship people have with their inboxes is often complex and companies need to support their staff to know they can and should disconnect from work. Putting the topic on the HR agenda and instilling a level of enforcement is key.
In the banking sector, for example, employees are forced to take two weeks' holiday annually with no online contact so their employer can carry out necessary fraud checks. The unintended consequence is employees must step off the hamster wheel and take a proper break. If banking can survive this, there is little reason why others cannot follow suit.
At individual level employees need to reflect on the impact their constant contact with the office is having when they are trying to enjoy some downtime with family and friends.
One of the simplest choices all employees can make, regardless of their work or personal commitments, is to own two separate phones – one for work and one for personal.
By creating this very clear digital boundary workers can start to feel in control of their time and put appropriate rules in place as to when they are and are not going to be contactable.
Communicating the necessity and intention to take a real break is also important so colleagues' expectations can be managed. A colleague who makes it clear they won't be checking their inbox whilst they are away, and so should only be called in the event of a true emergency, is unambiguous about their intention to disconnect.
Businesses with their eye on the future, who are taking the health of their employees seriously, are already starting to put digital wellbeing on the agenda. As the world continues to get faster, and connectivity becomes ever-more the norm, is the time for employers to ensure their people are embracing their annual leave – whenever they take it – so that they return to work feeling rejuvenated, refreshed and ready to continue to give their very best.
References
Health and well-being at work, CIPD and Simplyhealth, 2018, https://www.cipd.co.uk/knowledge/culture/well-being/health-well-being-work
Weston at al (2019). Long work hours, weekend working and depressive symptoms in men and women: findings from a UK population-based study, Journal of Epidemiology and Community Health, available online at https://jech.bmj.com/content/jech/early/2019/02/08/jech-2018-211309.full.pdf
Burn-out an "occupational phenomenon": International Classification of Diseases, May 2019, World Health Organization, https://www.who.int/mental_health/evidence/burn-out/en/